Die Pumpen der Baureihe RFI-V sind, vertikale, normalsaugende Kreiselpumpen mit Ausbaukupplung. Die Pumpen der Baureihe RFI-V sind verfügbar von DN 50 bis DN 200. Die maximale Motorleisteung liegt bei 132 kW.
Optional können die Pumpen der Baureihe RFI-V mit einem pneumatischen Ansaugautomat "XA", oder einer elektrischen Ansaugpumpe "XV" ausgerüstet werden.
Der minimale Platzbedarf der Pumpenbaureihe RFI-V macht diese ideal für den Einsatz auf Schiffen.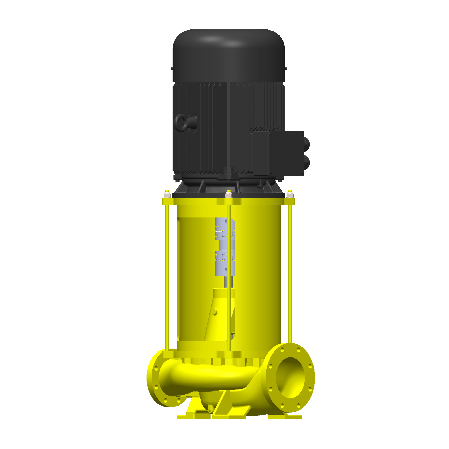 Vertical Centrifugal Pump
The RFI-V pump is a normal-priming centrifugal pump in vertical design with a spacer coupling. RFI-V pumps are available in the range from DN 50 up to DN 200 with a max. motor power of 132 kW.
Optional the pump is available with a pneumatic priming device "XA" or electric priming pump "XV".
The footprint of the vertical design takes up very little space and is therefore ideal for installation on board.
Gehäuse

Bronze
Aluminium
EN-GJL-250

Laufrad

Bronze
EN-GJL 250

Welle

1.4571

Wellenabdichtung

Gleitringdichtung
Casing

Bronze
Aluminum
EN-GJL-250

Impeller

Bronze
EN-GJL 250

Shaft

1.4571

Shaft sealing

Mechanical seal
Sonderausführungen auf Anfrage.
Special versions on request.