Die Pumpen der Baureihe GEAR sind, horizontale, selbstansaugende Zahnradpumpen in Blockbauweise. Die Pumpen der Baureihe GEAR sind verfügbar von DN 20 bis DN 125. Die maximale Motorleisteung liegt bei 132 kW.
Die Pumpen der Baureihe GEAR werden mit einem internen Sicherheitsventil geliefert.
Die kompakte Bauweise ermöglicht eine einfache Installation der Pumpe.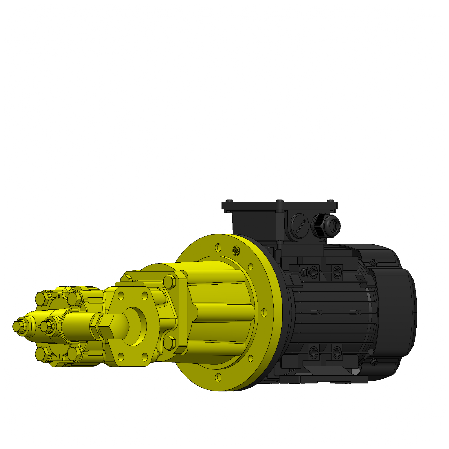 The GEAR pump is a self-priming gear pump in close coupled, horizontal design. GEAR pumps are available in the range from DN 20 up to DN 125 with a max. motor power of 132 kW.
The GEAR pump will be supplied with a internal safety valve.
The compact design allows easy installation of the pump.
Gehäuse

EN-GJL-250
EN-GJS-400-15

Ritzel

Stahl

Welle

Stahl

Wellenabdichtung

Radialwellendichtring
Gleitringdichtung
Casing

Gears

Steel

Shaft

Steel

Shaft sealing

Radial shaft seal ring
Mechanical seal
Sonderausführungen auf Anfrage.
Special versions on request.